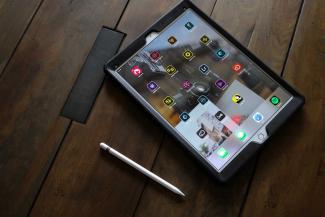 Is the Pokémon Go Game App Inviting Hackers into Your Phone?
You may have seen them around town – teenagers, adults, even senior citizens – walking around like zombies with their gaze fixed on their smartphones held inches from their face. Searching in a parallel virtual world for Pokémon characters, they stumble onto streets and walk through gardens, rarely lifting their heads to see what is in front of them. It is the biggest craze since people taking selfies, which can also be annoying to the others around them. At least with selfies there is no security risk with the possibility of your smartphone getting hacked. The same cannot be said for the Pokémon Go app.
A Real Identity Theft Threat
According to a former intelligence Pentagon intelligence officer, the popular app game is a gold mine for hackers who can not only collect personal data from a person's smartphone, they can assume complete control of it under certain circumstances. Because the app requires unfettered access to the smartphone, all of the personal data stored on the device is completely vulnerable to theft. They can also gain access to your camera, photos, audio input and browsing and GPS history. It was also revealed that the app can gather information from email accounts and even delete emails. Because the app does not have to be turned on for hackers to gain access, smartphone devices are exposed to 24/7 risk.
To be clear, the security concerns related to breached email accounts and GPS locations is mostly centered on the application's interaction with Google-related tools. It is not clear how far the access goes into other phone applications. Google has announced they have developed a fix that would prevent such access. Also, many of the security issues relating to gaining control of the device apply to pirated versions of Pokémon Go, which have proliferated in countries where the app has yet to be officially released. Initially the app was released in three countries, including the United States. Pirated versions are likely to include malware that enable hackers to gain access to smartphones through a back door. It is still not clear how vulnerable the legitimate version is to hackers.
The revelations of the game app's security risks has caught the attention of congressional members who are demanding information from the game's developer, Niantic Labs, to better understand the type of data it can collect and how it handles the information. Worse yet, according to Niantic's privacy policy, which all users agree to, the company is allowed to share any of the data it collects with third parties who don't have to abide by Niantic's terms of service.
It is estimated that there have been 20 million downloads of the Pokémon Go app, which makes it the fastest growing app in history. Congress is still awaiting information from the Niantic and cyber-security companies are still studying it to determine the true level of risk exposure for U.S. users. It may turn out to be a nothing-burger. However, until all of the information is in, everyone should be mindful there are 20 million potential data-mines walking the planet.
*This content is developed from sources believed to be providing accurate information. The information provided is not written or intended as tax or legal advice and may not be relied on for purposes of avoiding any Federal tax penalties. Individuals are encouraged to seek advice from their own tax or legal counsel. Individuals involved in the estate planning process should work with an estate planning team, including their own personal legal or tax counsel. Neither the information presented nor any opinion expressed constitutes a representation by us of a specific investment or the purchase or sale of any securities. Asset allocation and diversification do not ensure a profit or protect against loss in declining markets. This material was developed and produced by Advisor Websites to provide information on a topic that may be of interest. Copyright 2020 Advisor Websites.